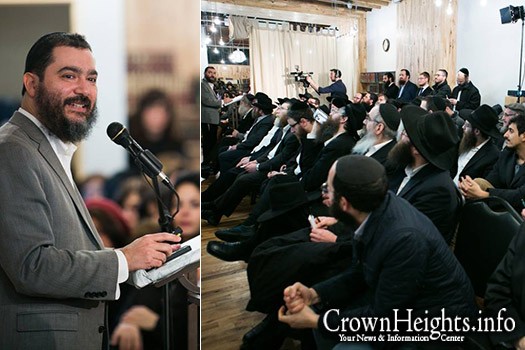 An overwhelming crowd of more than 200 people made their way to the BeShT Center Sunday night to attend a lecture about parenting. The lecture, co-organized by Yeshiva Darchai Menachem, The BeShT, Frankel's Shul, and The New American Academy, was presented by Mr. Shimon Waronker.
Mr. Waronker is an accomplished educator who is most famous for turning around one of the most dangerous schools in the New York City public school system.
He imparted practical strategies to the parents that they may use when talking their children. These particular strategies focused on the need to build confidence in children especially when then have done something wrong and now need to fix it or make amends. The event was particularly interactive and included a lengthy question and answer session. At the end of the event, attendees were offered to sign up to a 12 week series workshop on the topic.
The warm and enthusiastic response to the evening has encouraged the organizers to continue their efforts in offering parents with high quality education opportunities.
The event and workshop series, that is set follow, was organized by one of teachers at Darchai Menachem, Rabbi Yisroel Pekar and was chaired by Darchai Menachem principal Rabbi Yaacov Sebbag.