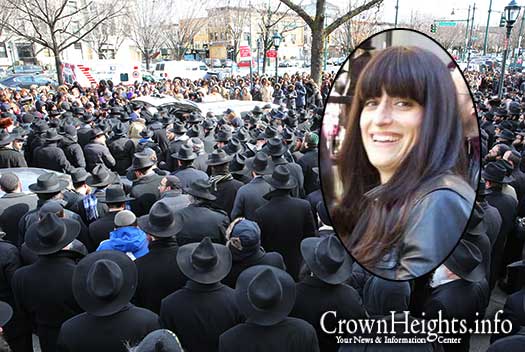 Hundreds of men, women and children from the Chabad community in Crown Heights and around the world gathered in front of 770 Eastern Parkway this morning to pay their last respects to a beloved Shlucha and mother of young children, Mrs. Rashi Minkowicz, OBM, who passed away suddenly and tragically late Tuesday night.
Hardly a dry eye was seen as family, friends, neighbors and fellow community members bid farewell to the young mother of eight, who had dedicated her life to helping others.
Also present were several members of the Jewish community in Alpharetta, Georgia, where Mrs. Minkowicz directed Chabad of North Fulton along with her husband Hirshy.