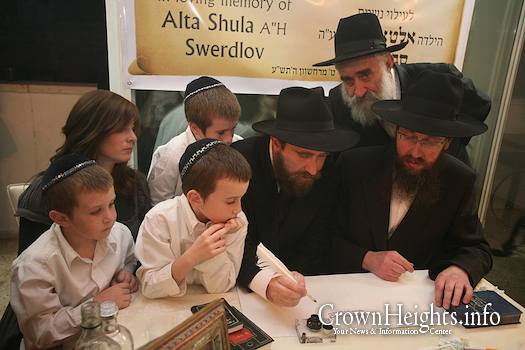 Family and Friends of Shula Swerdlov a"h gathered on Tuesday, October 27th, the day after shivah, to initiate the start of a new Sefer Torah in her honor. The completion of writing the Torah is scheduled to coincide with the first yartzeit. The Swerdlov family welcomes their extended family and friends to join them in the Mitzvah of writing a Torah.

To participate and honor Shula's memory, go to www.ShulasTorah.com.
May Shula's soul be an everlasting, eternal source of comfort and strength – just as the Torah itself – for us all.