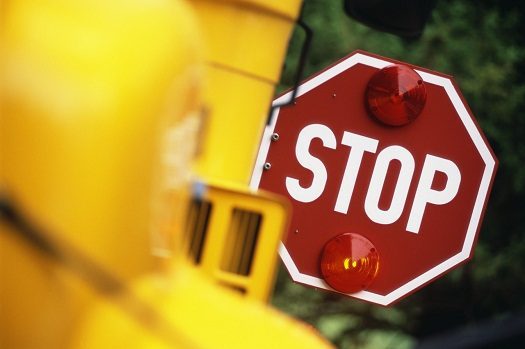 Op-Ed: The Best Investment You Can Spend on Your Children is TIME
by Chanshy Friedman
It's Shabbos morning and as I walk down the stairs, I see my children, once again sitting on the couch with our family Photo Albums stretched between them. The pages are starting to rip, a couple of them lying askew on the floor, as this has started to become a weekly occurrence. The memories come flooding back from the Sunday trips, Summer vacations, silly afternoon fun and other random memorable occasions and times that we have had together these past 12 years.
This week, I waved my oldest son goodbye, my eyes filled with tears, as he boarded the bus to what we are sure will be the most amazing summer overnight camp experience. It is his first time attending overnight camp. I am sure he will enjoy every minute and am thankful for this tremendous experience he is about to have.
After the busses pull out, I return home and am struck by the realization that our family time that we all crave for in the summer, won't include him. When our family first started growing and schooling was something new, we took time out on Sunday to spend time with each other. In doing this, we learnt about each other, connected and created a relationship with our child. As the years passed and BH more children joined our family, this was treasure time! Yet, I began to dread the age that our children would start having mandatory school on Sundays. My children are still young, but as they are growing older, I wonder when exactly I am meant to spend quality time with them. A trip to a cafe a few times during the year won't cut it. I respect the rules and schedule the schools have in place and won't take my children out of school to go on a vacation. My oldest comes home late in the afternoon and is out the door a couple of hours later as he heads to Yeshivas Erev. While I am SO proud of him for doing this, it is almost impossible to find time to spend with him; for our family to spend time with each other.
Our lives have become so overscheduled that we do not have time to connect. Any parenting books, podcasts and websites will tell you that raising healthy children starts with bonding and connection. But, here I am wondering when is there time to do this?
School is happening SIX days a week and so we are left with Shabbos. Between Minyanim and meals (sometimes with guests and sometimes without), we try to squeeze in what we can. But is this enough?
Family time builds a sense of belonging in children leading to a healthy self esteem.
Family time enables all members of a family to come together, strengthen ties and build better relationships. It's a time for children to learn from parents who are modeling healthy behaviors. The list goes on and on….
Then there's the stuff we don't want to talk about. How parents who have healthy relationships with their children are the first line of defense in successful efforts to prevent youth substance abuse. Or how these same children have a lower chance of engaging in high risk behaviors to begin with.
So while my children are still young, I look to their future and am putting in all the effort now to make sure they are raised in an emotionally strong and stable environment. I know that it is never too early to spend fun and nurturing time with them. The question is, when am I meant to do this?
To our dear local schools. I am awed by your efforts to partner with us in raising our children. I am grateful for all the change that I have seen in our system these past few years. We, the parents, would love to be a part of this journey! Please give us some time to spend with them. – our girls AND our boys. Perhaps more long weekend breaks throughout the year? My real wish though is for Sundays to turn into a half day schedule so we can spend time with our children. I beg you to please see if there is something we CAN do to make this work. Together.