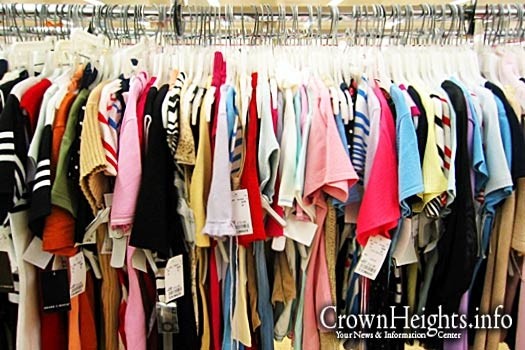 "We are so focused on the clothing aspect of tznius that we may be missing the forest for the trees," writes a member of the Crown Heights community in this op-ed shared with CrownHeights.info.
by Anonymous
We are so focused on clothing when clothing is a detail (an important one) of tznius that we may be missing the forest for the trees.
Tznius is about true inner self expression, when we are working on enhancing our relationship with ourselves, our children, our spouse, and people around us in a way that is real, honest and sincere, and most importantly our relationship with our creator, We can easily be lead astray.
To make sure we do not get trapped or sidetracked by our natural desires of respect/fame or unhealthy attachments which can be a severe impediment and damaging to our real relationships, because then we are not expressing ourselves but rather expressing what other people desire to see in us, connecting in an unhealthy way which is not true to ourselves – which is the total opposite of a real relationship. And this is where tznius comes in – to remind us to focus on honest and true connections that can only come as an expression from within.
Tznius is for everybody (as stated in Shulchan Aruch), and men are just as responsible. And when people say "what can we do about tznius?" As always, we need to start looking at ourselves and seeing if we are focused on fitting in (even a chassidisher click) or are we working on more amesdik hiskashrus with torah, and by definition the people around us.
We all understand that we need to feel good about what we wear, and realize what is healthy and what is not.
May we all have success in finding the inner strength we possess, to climb higher and reach heights that we cannot even imagine.