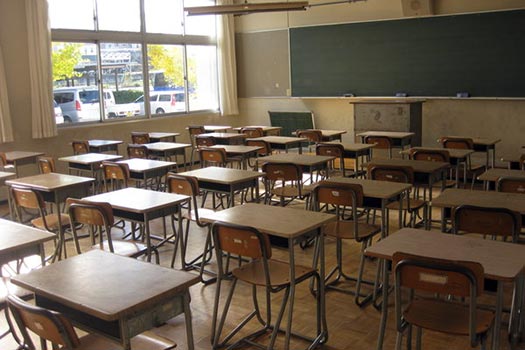 Illustration photo
Op-Ed: Opportunities in Political In-Correctness
by Aliza Bas Menachem
When Dr. Ben Carson spoke at the Republican National Convention, I thought he was about to call for a Moment of Silence in our schools.
He spoke about education in America. And how it is failing the younger generation. And then he spoke about G-d. And how G-d has been taken out of our lives. Oh how I wish he had said… so let's bring G-d back by starting our school days with a Moment of Silence. But he didn't. But he might… I really think Dr. Ben Carson should be approached about Moment of Silence.
And once we are at it, there are others who might be willing to listen at this time.
But let me go back to Carson's speech. He opened by saying that he had one very important thing to say. "I am not politically correct. I hate political correctness." When he said these lines, the crowd cheered! When he said our currency has these words, and he started to recite, "In G-d We Trust." He was joined by thousands of voices saying the words with him.
It is political correctness, and those Carson referred to as secular progressives, that get in the way of a Moment of Silence in schools. With the enthusiasm that is building to reject political correctness, now is a good time to accelerate efforts to bring the Moment of Silence into schools.
Another campaign to re-ignite is the Rebbe's call for larger families. Just the appearance of Mr. Trump with his four grown children, shows the true wealth of a family. And when Mrs. Trump and the youngest brother join the group, and occasionally some grandchildren join the picture, it shows that Trump is more than just a real estate magnate. His true wealth is his family. The message comes through intrinsically.
Another reason that Americans are ready to hear about giving their children more siblings, is demographics. Currently, there are groups in America who are having lots of children. With time, those groups could become the majority of the population.
Industrious, competent families – ones who cherish American values with freedoms to pursue happiness – are not the ones reproducing at a high rate. Their low reproduction rates are putting American values at risk. Their own one or two children need more siblings, if parents want their children to have an American lifestyle as we know it.
Add my arguments above to the reasons the Rebbe teaches us about having more children, and we may be able to ignite a movement. It's worth a try.
During one of his shows, Fox Newscaster Sean Hannity was figuring out what percentage of which segment of the population had to turn out on Election Day for Trump to win. He might be someone who is open to speaking about growing the segment of the population that share his conservative values.
Speaking of conservative values. Mrs. Melania Trump was on stage twice during the convention. For both appearances her dresses covered her collar bone, elbows and knees and the dresses were not tight.
Dr. Ben Carson, Sean Hannity, Senator Michael Pence, Mayor Rudy Giuliani, Speaker Newt Gingrich, Melania Trump and more… can be approached about Moment of Silence and Family Values. The names above are in addition to local representatives.
Now is an opportune time for the Politically In-correct to feel new energy, to double down, to Make America American Again, and do what has to be done, to bring Moshiach Now!