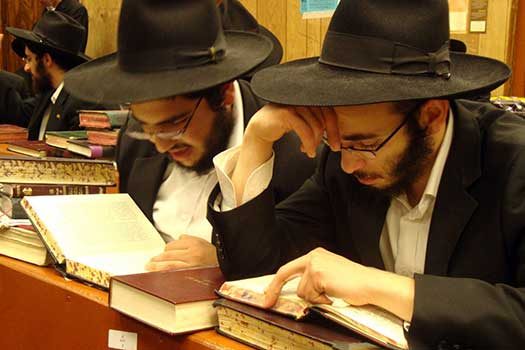 With Gimmel Tammuz just 30 days away, Rabbi Shea Hecht writes "As good gift-givers know, finding a suitable gift involves figuring out what the person wants and needs. In preparation for Gimmel Tammuz, there is no need for guesswork! We know exactly what the Rebbe wants."
by Rabbi Shea Hecht
Today being Gimmel Sivan, we are shloshim yom kodem hachag – thirty days before the yom habair of Gimmel Tammuz. What more suitable time to put thought into our preparation? As good gift-givers know, finding a suitable gift involves figuring out what the person wants and needs. In preparation for Gimmel Tammuz, there is no need for guesswork! We know exactly what the Rebbe wants. The Rebbe made a bakasha nafshis– he wants us all to appoint for ourselves a mashpia.
Over the last twenty years, particularly since Gimmel Tammuz, I have seen both the need and success of having a mashpia in a revealed way. I have heard many amazing stories firsthand of how having a mashpia made the difference- often miraculously. Those who have lived by the Rebbe's directive to designate for themselves a Mashpia have enjoyed having the resource of a worthy person's counsel and have appreciated many blessings and beneficial results.
Furthermore, having a mashpia provides the answer to a pressing question: How did the Rebbe not appoint for us a successor? The answer is simple. The Rebbe left us with this plan to guide us. A plan for us to follow. If followed properly, the Rebbe's advice and guidance through our mashpia will be clear. The power of Rebbe was given to the relationship of a mashpia and mushpa.
When someone is asked to act as a mashpia, it is important to take on the challenge, even if one feels inadequate. Although it may seem more humble to keep it "unofficial," the Rebbe wanted designated mashpias.
Having a mashpia is not just for ruchniusdik aspects, but gashmiusdik ones as well. Even in regard to business, people find that a special bracha comes with the advice of a mashpia.
Recently I paid a visit to a friend of mine in his office. I noticed a toy prominently displayed on his desk. Curious, I asked him about it. He related to me a story of his mashpia, which not only impacted the ruchniusdik aspects of his life but the most gashmiusdik as well. His family owns a business and he had to make an important decision on whether and how to expand and sell certain items. He decided to consult with his mashpia, hoping that by doing so, he would become a keli for the Rebbe's bracha. His mashpia advised him to avoid selling a certain item and encouraged him to invest in selling another. Sure enough, when he took inventory and saw which items had sold well and which hadn't, his mashpia's advice had been spot on! Everything his mashpia said came to be. He actually keeps one of those unsuccessful items on his desk to remind him of the power of a mashpia even in unexpected ways.
Perhaps a parallel to having a mashpia can be found in the Tanya. The Alter Rebbe writes in the introduction to the Tanya that in order to address the many questions people continuously present to the Rebbe, the Tanya's purpose is to address the problems chasidim might have. Therefore, the Tanya became the conduit to enable each chasid to receive the Rebbe's instructions when they could not ask the Rebbe personally. Similarly, having a mashpia can enable us to have this same privilege.
Knowing how important it is to the Rebbe that we each have a mashpia, what more suitable act can we do in preparation for this upcoming Gimmel Tammuz?