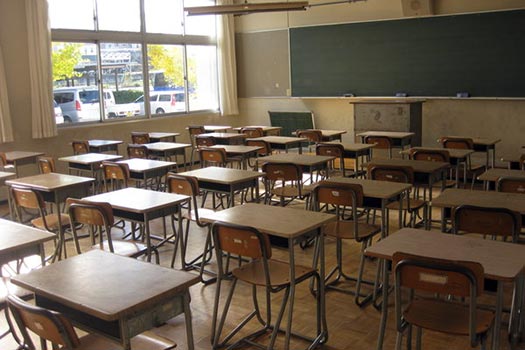 Illustration photo
Shira Hirschman Weiss, an Orthodox-Jewish mother and writer, took to the pages of the Huffington Post to vent her frustration at the ever-rising cost of raising a Jewish family – especially the astronomical cost of tuition:
She did not intend to become the heretic of the checkout line. But as she watches her food bill skyrocket, Deborah feels compelled to make snarky remarks. "Why bother eating kosher?" she asks those behind her. The patrons tut-tut in agreement and discuss how expensive kosher food has become, and on top of the "tuition crisis" — the exorbitant expense of Jewish day schools — how can anyone afford to shop in Glatt markets? But the reality is: the price of kosher is the least of it.
"For the record, most items with a kosher certification are not more expensive," says Menachem Lubinsky, an authority on the kosher food industry, CEO of Lubicom Consulting and Founder of Kosherfest, "What are more costly are the specifically produced kosher foods that require extra kosher certification, particularly in meat and dairy. Prices may be 10 percent to 20 percent higher than non-kosher items." He adds that despite higher fuel and commodity prices in recent times, costs of most kosher ethnic foods have either stayed the same or gone up by no more than 3 percent to 5 percent.
Lubinsky's information confirms that the cost of kosher food is nothing when compared to the exorbitance of Jewish day school tuition.
Deborah is a young mother who is paying $16,000 per year for one of her children to attend a Jewish day school. She asked that I change her name for this article because, as she phrases it, she feels "priced out" of her religion. However, she's determined to figure out this problem because she loves Judaism, she is spiritually connected to every facet of her Modern Orthodox lifestyle, and she should not have to feel this way about costs.
When I ask a tuition-paying friend of mine if she feels stressed by religion, she replies "I don't feel stressed. As a matter of fact, religion is my oasis from stress. The cost of Jewish day school is not a product of our religion, rather a malady of sorts that we as a community need to work together to cure. The Torah tells us that for every illness, the cure is already provided — we just need to work together to find it."
Rabbi Saul Zucker of the Orthodox Union explains that "the average price of Jewish day school tuition for grades K-12 is $15,000 per year (as compared to the average Catholic school tuition of $3,383, according to NCEA). For four children that would mean $60,000 per year post taxes, which indicates that one would have to earn approximately $200,000 per year (the top 3 percent of earners in this country) justto support their children's education."
Zucker says that Jewish day schools aim to provide the very best possible education, with fine arts curricula, the newest in technology, stellar guidance counseling services, after school programming and other "frills," but that the model is "unsustainable" in the long run. That is why many are seeking other solutions.