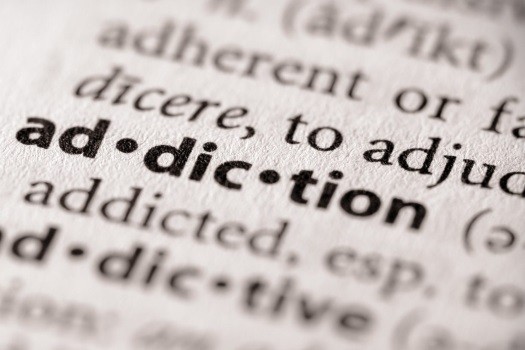 A former addict who now counsels members of the Orthodox-Jewish community who struggle with substance addiction wrote the following op-ed, in which he decries the fear of stigma that prevents many addicts and their families from seeking help when it is most needed:
Recently, I sat with a couple who came to me with a problem: their son, who is 20 years old, is drinking too much and using drugs and they need help getting him to stop. Their doctor told them that their son was an addict and that they needed to consider inpatient rehab and joining the Twelve Step Fellowship of Narcotics Anonymous.
They explained to me that they didn't think this was the right path for their child. Rehab?! NA?! Their concerns rushed out through an out-pouring of questions: "What kind of shidduch would he get?", "What kind of life would he have?", and "How would he ever be a "normal" person?" Then they asked me, "What would you do if this was your child or your sibling? You would never do something like that to them, would you?"
I smiled politely and asked them, "Why did you come to me? I am not a licensed drug counselor, a therapist, psychologist, or a Rabbi. Why me?"
"We're here to talk to you because our doctor and friend told us to." They thought that since I am from a respected family, married a woman from a healthy family, and hold the position of employment that I do, I would surely understand what they are going through and realize that they can't ask their son to go to rehab. "Our son is a good boy. He's frum (religious) with great potential. I mean, addicts are people that live in the street. They are not people from good homes, good families, and good yeshivos. We're sure the doctor was just overreacting… Right?"
I listened to their concerns and began thinking back to the day that I was told I am an addict. My Rabbi told me first – my doctor told me a few months later. I remember thinking that it couldn't be me. Not someone with my job, my friends, my life. I also thought that addicts were 'those people' living in the street. I don't use drugs. I mean I drank alcohol, but who didn't? I took lots of prescription medication but those were prescribed by my doctors. My life was stressful and I had so much on my plate. I couldn't sleep so I needed help. I couldn't wake up so I needed more help. Never mind the stress of dealing with my life. Thanks to modern science, there was a pill for each problem, even for my back pain from 5 years ago….
I remember how afraid I was when I went to rehabilitation for 30 days with some "hard core addicts" and I was sure my doctor was overreacting, too. I left and tried AA meetings for a while but those weren't for me either. I remember the years following as I struggled with addiction and lived in a sea of despair and denial.
I tried different meetings, therapy, even more medication — but nothing worked.
Still, I didn't believe I was an addict. I couldn't be one! My family was still there for me. I had purchased a nice apartment. I still had my job — I was totally, utterly fine.
No, I wasn't.
I finally realized I was given what we recovering addicts call, "The Gift of Desperation. I knew I had to make a change or I would lose everything. So I returned to "the rooms" of AA, determined to be as happy as the people in that room.
I looked at the parents of this troubled young man, sitting in front of me, desperately wanting to believe that their son was OK and that their doctor was overreacting. I looked them in the eye and said, "they sent you to me because I'm an addict, too."
I share this story hoping that other parents such as the ones who came to me, who believe what they did, read the story and come to realize that addiction is a disease. Much like cancer or any other deadly disease. It can kill you. And it does not discriminate. In fact, a few weeks ago, the Jewish Communities of Brooklyn lost 3 young men to this horrible disease.
During my time using, I was constantly miserable, lonely, and angry. Now I am happy, joyous, and free. I am married to a beautiful woman, have a beautiful life and a whole new family: A family of recovering addicts that is there for me through anything.
Just for today, I am blessed with the gift of recovery and the ability to help others.
Many organizations exist today with the sole purpose of helping Jewish addicts. There are Kosher rehabs and Jewish focused meetings, yet many people are still afraid of the stigma.
Further, there are many people are also prejudiced against the twelve step programs, even though they are highly effective, calling them Christian-influenced or comparing them to idol worship. However, there are many rabbis that have come out in strong support of the Twelve Steps, even encouraging non-addicts to live by its principles. Some Rabbis, such as Rabbi Shais Taub, have written books about the steps.
I live my life by the steps and principles of the twelve steps. I won't pretend to be an expert on them, but I will try to briefly explain my own understanding of them, and how I implement them in my life. The steps are straight from the "Big Book of Alcoholics Anonymous" and the explanations are my own. The steps are used in various twelve step fellowships and focus on many different addictions and others issues. (It is strongly suggested that we do the steps with a sponsor. A sponsor is usually someone who has been through the steps and now has the recovery that we are trying to achieve.)
1) We admitted we were powerless over alcohol — that our lives had become unmanageable.
As an addict, my life was unmanageable. It was unmanageable with a drink and unmanageable without a drink. I believed that the world had done me wrong and it was everyone or everything's fault but my own. My coping mechanism for all of life's problems was drugs, alcohol or anything else that could give me a temporary release from my perception of life. I needed a manageable way to live.
2) Came to believe that a Power greater than ourselves could restore us to sanity.
Simply put, I needed to firmly believe that God and nothing else controls the world and everything in it. Many people (including myself) have struggled with this concept. An entire chapter of the AA Big Book is dedicated to agnostics and how this program can work for them. As a Jew, I know that God controls everything but I needed to create a personal relationship with God. I needed to understand that God knows better than me, and that ultimately God's plan – and not mine – is the way my life needs to happen. I had seen God return many other addicts to sanity (if they let him). I had to be willing to let him do the same for me.
3) Made a decision to turn our will and our lives over to the care of God as we understood Him.
Easy: God is in control and not me. This means that everything I think and do needs to be what God wants from me. Ok, not easy at all, but it's a work in progress. For me, this means doing the next right thing. I help people when I can; I am as honest as I can be; I try my best to be kind and loving to others. I'm not perfect, but I'm much better than I used to be. When I am unsure what to do, I pray to God for guidance in that situation and I consult with people smarter and more serene than me and follow their advice.
4) Made a searching and fearless moral inventory of ourselves.
A business that doesn't take inventory will go broke. I needed to do the same. I had to put pen to paper and take stock of my life. This step is hard and requires an addict to look deep within themselves and acknowledge all of their fears, character defects, moral deficiencies and more. Many addicts struggle with this step. There are detailed instructions as to how we go about this and in my experience, when I was completely honest with myself, it worked. I needed to see that my issues were of my own making and not others.
Now if you think that was hard, here comes step 5.
5) Admitted to God, to ourselves, and to another human being the exact nature of our wrongs.
This step was very difficult for me. I already knew that God knew it and now I knew it, but telling someone else all of my defects was very scary. The Big Book says that we can choose anyone. Our Rabbi, a friend, a family member, etc. Many of us choose our sponsors. This is easier because like us, our sponsors are addicts and seem to share and understand much of our past. My sponsor also helped me see my part in many of the issues I had faced. I have also found that this step helps me daily. By talking to others and not bottling up my fears, defects or emotions, I am able to face them and deal with them — Not bury them until I explode.
6) Were entirely ready to have God remove all these defects of character.
Seems simple. Who wouldn't want to have all their defects simply removed?
It was explained to me that many of my defects had a plus side. Lying meant I would be held responsible for my actions. Blaming others helped me to justify revenge. Ego and being self-centered made me feel better about myself, and helped me justify so much more. I had to be willing to give up on all of this. I had to stand up and take responsibility for my actions — to myself and others. I also had to acknowledge that I alone could not do this. Like many people, I had tried for many years to become a better person. I needed God to remove them but I also realized that in order for God to do this, I needed to be ready.
7) Humbly asked Him to remove our shortcomings.
Asking God for things was something I was all too familiar with. Growing up, I had asked God for all sorts of things: my own room, to give my brother up for adoption, a guitar, a nicer car, a parking spot, and more. I had made God promises I didn't keep, swore on my life to change and went back to my old ways just days, if not moments, later. This time, though, was different. I was praying to God to show me how to turn my life around. To help make me a better person for no other reason other than to get closer to him. I needed to humbly acknowledge that I needed God's help and guidance to do this.
8) Made a list of all persons we had harmed, and became willing to make amends to them all.
During active addiction, I had wronged many people. I had stolen money, lied, cheated, humiliated others, and more. Not only did I need to make this list, but I had to be ready to make this all right. I needed to be willing to return what I had stolen, admit the truth to those I had lied to, and make right where I had cheated. This is not as easy as it sounds. Some of those old defects can pop up and make you once again think that others had wronged you and deserved what you did to them.
I took some time and a lot of praying to God for the willingness but I needed to be ready to do this.
9) Made direct amends to such people wherever possible, except when to do so would injure them or others.
Now that I was willing to make these amends, I set out to do them. I needed to face these people, come clean about what I had done and do what was necessary to make my actions right.
There were some instances where I could do more harm and cause pain to others, or were I would be getting others in trouble, or even opening up old wounds by contacting people — and here, it got a little complicated. In making amends, I could hurt people even more. In some cases, I donated money to charity; in other cases, I donated time by volunteering. Guided by my sponsor, I did what was needed to repair the damage I had done.
10) Continued to take personal inventory, and when we were wrong, promptly admitted it.
This step is seems self explanatory. Everyday, I did an inventory of my actions and conduct. I have my list of my defects and I know how to make right my wrongs so I just continue to check myself and make sure I am doing it right.
11) Sought through prayer and meditation to improve our conscious contact with God as we understood Him, praying only for knowledge of His will for us and the power to carry that out.
This means that I pray to God (multiple times) daily and meditate to feel closer to him. Some people I know can sit in silence and meditation for hours. I can't seem to do this. For me, I do a quick few minutes of sitting still after I pray to clear my mind. Throughout the day, I pray for guidance from God. I need to know what it is that God wants me to do. Sometimes I get my answers by what happened after I pray; sometimes I call other addicts and discuss the issue with them and follow their advice. Sometimes, I know the right thing to do but would rather just take the easy way than the right way. Then I pray for the willingness and strength to do things God's way. As an addict in recovery I have realized that when I do things God's way and not my way, things are just better, easier and usually simpler in the long run.
12) Having had a spiritual awakening as the result of these steps, we tried to carry this message to other alcoholics, and to practice these principles in all our affairs.
After doing the first eleven steps and seeing how amazing my life has become, the last step is quite simple. I help other addicts live their life according to the twelve steps. I try my best to be honest, fearless, kind, loving, caring as I assist other addicts. For some, this means I sit with them and help them find a rehab center. For others, I take them to their first few meetings. Some, I take through the steps as a sponsor — and much more.
I can't begin to tell you how many people I have met who fear the stigma of addiction or refused the help offered by the Twelve Steps because of preconceived notions. Yet, I have also learned that I can't force an addict to get the help they need. All I can do is offer my experience, strength and hope and of course, be there when they need me.