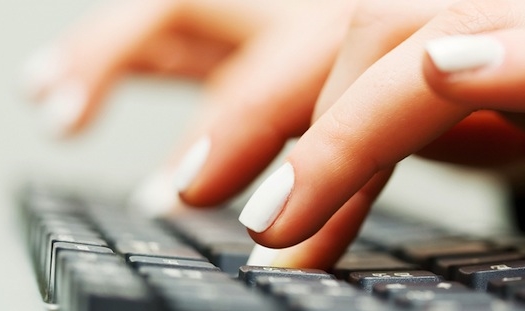 CrownHeights.info received the following op-ed form a Shidduch-aged girl who is frustrated that parents of eligible boys keep turning her down for reasons that have nothing to do with her – nor with what should matter to the prospective Bochur:
by Anonymous
"They heard such amazing things, but they don't think it's Shayech."
After doing my research and getting my hopes up that this could be 'the one,' within two hours of speaking to the Shadchan, these six words popped up on my screen. Six simple words, yet they pierced right through my heart.
What I am about to speak about, is not only for myself. I just recently started Shidduchim, and have -thank G-d – only encountered this a couple of times.
I speak for those who have heard this time after time.
I speak for those who are constantly judged just from a piece of paper, a phone call, or the hearing of a name.
I speak for those who want nothing more in the world then to find their other half.
I speak for those who just don't have the strength to speak for themselves anymore.
So, if you really heard such amazing things, then why exactly is it not Shayech? Because you skimmed my profile and right then and there decided that I wouldn't be fit for your son? But how did you decide that quickly? Did you even bother calling my references? Or you did call, but you found out that my family is not wealthy enough for you? Or is it because we don't have good enough Yichus? Or is it because I come from a more modern family? Or maybe we're too frum? Because my parents are divorced? Because we went to a different school that doesn't share your beliefs? The list can go on and on.
I know you couldn't have said no to me because of my outstanding Midos. Or my genuinely big heart? Or how about my caring and loving personality?
But wait… you wouldn't even know that about me because you didn't even take the chance to find out about ME. It's more important to you that you find out if I come from a picture perfect family. After all, your son will be marrying my family, not me. Right….?
You are sadly mistaken.
The person that your son will wake up to everyday is his wife.
The person with whom your son will bring children into this world, to raise them in a life with Torah and Mitzvos, is his wife.
The person who your son will IYH grow old and gray with is… you guessed it, his wife.
So why do you overlook who I am as a person? Why is my family more important than me?
If I come from a more religious family, does that guarantee that my husband and children will stay religious?
If my family has money, does that guarantee ultimate happiness for my husband and children?
If I have Yichus, does that mean we're good people?
So it's not Shayech, huh?
I can imagine your face as you read this article and think back to all those amazing girls you turned down because of such ignorant, selfish and superficial reasons.
I really don't want to come off sounding condescending or rude, but if someone offers you a diamond, would you turn it down? I highly doubt it. Even if you don't like where that diamond originated from, you would take it and cherish it.
Now I am not saying that family isn't important. It is very important. It's important to know that your son will be welcomed with open and loving arms into my not-so-picture-perfect family of really awesome people.
Before I end off, let me take a moment and apologize to your son for you.
I'm sorry that you are 28 and still sitting at home single, even though you are too seeking your other half.
I'm sorry that your mother/parents want something totally different for you than what you know you need and deserve.
I'm sorry that all these amazing girls are being judged unfavorably on your behalf.
And to the parent/s I say, you can just skip the "you heard amazing things" line next time. No need to sugarcoat it. If the reason you're saying no is really something you believe in, then be real and say it as it is. Who are you trying to fool exactly?
Signed,
Someone who has decided to finally speak out
P.s. Word of advice: Speak to your kids. Find out what they really want in a spouse. I do believe that deep down inside, you do care and want what's best for them. Every parent does.  So find out what that may be instead of getting caught up in other unimportant matters. Please. I beg of you. They really do deserve to find someone who will make them happy. We all do.