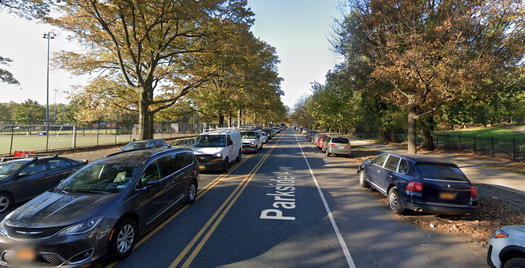 NYC To Invest $900 Million In Traffic Safety Through Bike Lanes, Pedestrian Only Streets and other Vehicle Reducing Efforts
by CrownHeights.info
Proud of your tax dollars? Another $900 Million is being invested into making the NYC's Streets safer for bicyclists and Pedestrians, and making driving more difficult.
New York City Mayor Eric Adams announced this week, a historic investment of more than $900 million to tackle the city's "traffic violence crisis" and deliver a "safer, healthier, and greener city for all New Yorkers."
The Adams administration is committing $904 million over five years — nearly $580 million in capital funding, as well as expense funding that ramps up to more than $65 million annually, or $327 million over five years — to advance the goals laid out in the 'NYC Streets Plan' and rapidly build out "critical street safety and public transportation infrastructure."
To show his commitment, Adams also today announced that the city would be "getting to work immediately", designating five protected bike lanes for physical infrastructure upgrades to protect cyclists, drivers, and pedestrians.
The additional funding for bike lanes, bike lane hardening and other programs, came after the news that 150 streets — covering a total of 300 blocks — are participating in the 2022 Open Streets program, as well as a plan to redesign 1,000 intersections.
While all these plans are to make the streets of New York City safer, it glosses over the fact that it also makes the streets of New York more difficult for motorists.
"This investment is a game-changer," said Mayor Adams. "Too many New Yorkers have lost their lives to the traffic violence crisis, and we are seeing cities across the country struggle just like us, but this historic investment will allow New Yorkers to walk and cycle around our city without fear. With this historic investment of over $900 million, we are tackling this crisis head-on and setting the tone nationwide. We are going to 'Get Stuff Done' and deliver safe streets for New Yorkers. This is how we save lives."
A large change to traffic patterns at Park Circle, and the reduction of Parkside Ave from two lanes to one, has caused chaos for motorists in Brooklyn, adding tens of minutes to an already arduous commute within the borough. But despite the obvious difficulties being caused, the city continues to plough on with their plans.
This $904 million investment will, according to Adams, advance the statutory commitments of the 'NYC Streets Plan,' by expanding the mileage of bike lanes, dedicated bus lanes and busways, and "reclaimed pedestrian space on city streets." The plan also aims to reform on-street parking and reduce the number of dangerous vehicles and drivers in New York City — building on work the city has already done to stem the tide of rising traffic violence.