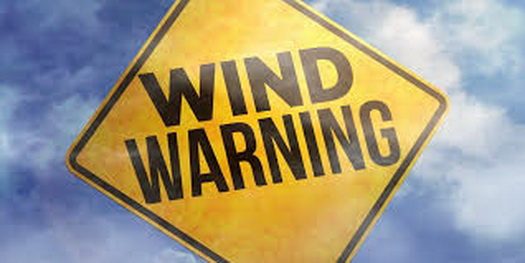 by CrownHeights.info
A Wind Advisory is in effect for New York City beginning Monday night through 4:00pm Tuesday. Northwest winds 25 to 35 mph with gusts up to 55 mph are expected according to the National Weather Service.
Gusty winds could blow around unsecured objects. Tree limbs could be blown down and a few power outages may result.
The winds will bring with them a blast of arctic air, bringing bitter cold back to the region.
New Yorkers can expect to get cold tomorrow with wind chill values in the single digits along the coast, and near-zero across the interior.