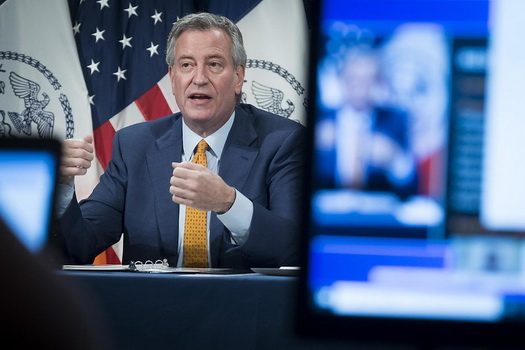 by CrownHeights.info
Mayor Bill de Blasio has announced Tuesday that New York City will begin fining people who refuse to wear a face mask.
The drastic move comes as the positive rate of COVID-19 passed 3% since the city passed it's first wave.
According to the mayor, maskless people will first be offered a mask, and if they refuse they will receive a fine.
"Our goal, of course, is to give everyone a free face mask," de Blasio said. "We don't want to fine people, but if we have to we will."
The exact fine has yet to be announced.