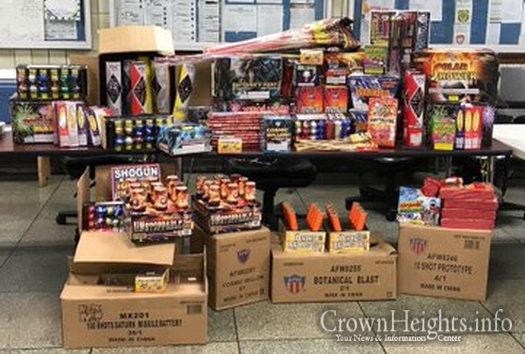 by CrownHeights.info
NYPD Commissioner Dormont Shea has announced a fireworks bust worth $30,000.
The news was announced on the commissioners twitter feed. "Another outstanding job by our @NYPDDetectives JFK Task Force, intercepting this $30,000 shipment of dangerous and illegal fireworks, and arresting the men responsible for smuggling them into NYC."
This is the second fireworks bust that has taken place this week, immediately following a protest against the nightly fireworks that has plagued the Boroughs.
The first bust took place in Staten Island, and had a price tag of around $6,000.
Photo Credit: NYPD Commissioners Twitter