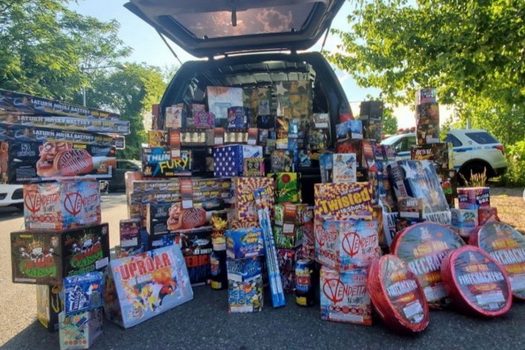 Photo Credit: FDNY
Two men were arrested on Staten Island Tuesday for allegedly possessing a trove of illegal fireworks, the FDNY said.
Fire Marshals nabbed Matthew King, 35, and Rayval Singh, 22, during a probe into the blasts that have been rocking Big Apple streets nearly every night this month.
King and Singh will be charged with reckless endangerment and the unlawful dealing of fireworks, the department said.
Read More at the New York Post