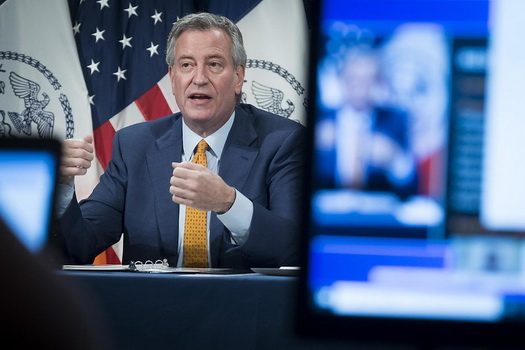 by CrownHeights.info
We honked, and something must have gotten through.
New York City's mayor, Bill DeBlasio announced the creation of a new unit to fight the surge in illegal fireworks that have plagued the city for two weeks.
"Illegal fireworks are both dangerous and a public nuisance" said DeBlasio. "We're cracking down on this activity at the source to ensure the safety of all New Yorkers and the ability of our neighbors to get some sleep."
The new multi agency task force will consist of 40 members, including officers from the NYPD, FDNY and Sheriffs Bureau.
Ironicly, the task force will do its job by targeting suppliers through undercover buys and sting operations, all done by officers in plain clothes.
The NYPD announced that it would disband their plain clothed Anti-Crime units throughout the city just weeks ago, which sources in the NYPD claim is the reason that they have been unable to stop the fireworks.