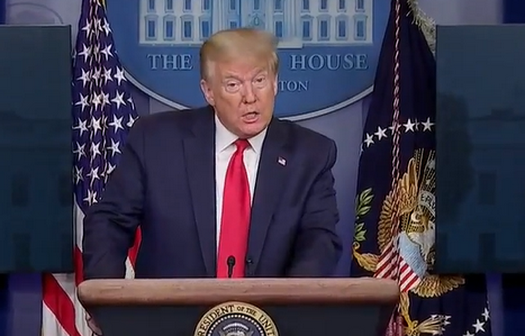 President Trump reacted Wednesday to the violence and looting that have engulfed New York City in the wake of the police killing of George Floyd by declaring that "the National Guard is ready!"
The president made the statement in reaction to a tweet by podcast host Buck Sexton that included an image of boarded-up storefronts along Fifth Avenue.
Trump has blasted Gov. Andrew Cuomo and Mayor Bill de Blasio over the mayhem that has convulsed the Big Apple.
Read More at the New York Post