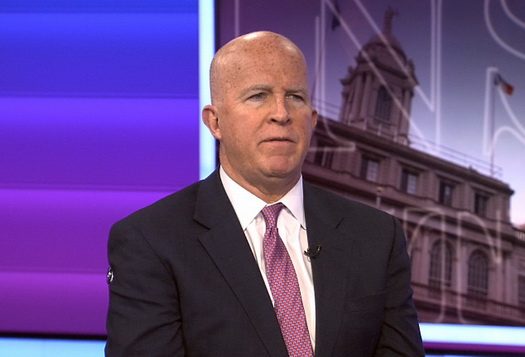 NYPD Commissioner James O'Neill is resigning his position on Monday, according to City Hall.
The top cop will make it official in an afternoon press briefing, confirming the long-swirling rumors of his resignation.
NYPD Chief of Detectives Dermot Shea will be named the department's next Commissioner when outgoing top cop James O'Neill steps down on Monday afternoon, City Hall announced.
"On behalf of all New Yorkers, I want to express deep gratitude to Jimmy O'Neill for dedicating his entire career to keeping our city safe. Jimmy transformed the relationship between New Yorkers and police, and helped to make the Department the most sophisticated and advanced in the country," Mayor Bill de Blasio said in a statement.
O'Neill's resignation comes a little over three years after he was appointed as the city's 43rd top cop — and on the heels of firing chokehold cop Daniel Pantaleo amid mounting pressure.
The final year of O'Neill's tenure was also rocked by an epidemic of police suicides, which prompted the department to roll out new initiatives in hopes of curbing the disturbing trend.
"It takes a lot to knock me down," O'Neill told The Post in July, after the seventh member of service took his own life. "But, I gotta tell you, it knocked me down. It did."