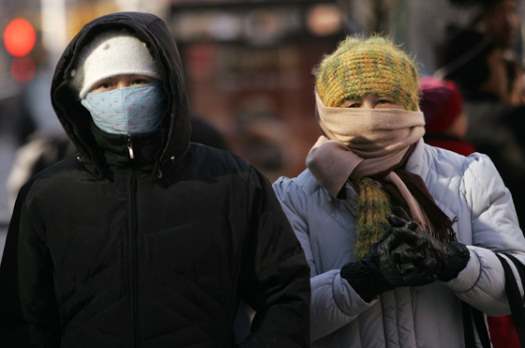 The New York City office of Emergency Management has released a cold temperature advisory for New York City. Temperatures are forecasted to be below freezing through the weekend, with a chance of snow flurries this week.
by crownheights.info
A cold weather advisory has been released by the New York City of Emergency Management. With weather forecasts showing below freezing temperatures for the rest of the week, and throughout the weekend, the advisory warns of wind chill temperatures in the low 20's. Such low temperatures can be deadly.
Also in the advisory is the possibility of flurries Wednesday night, and a half inch of snow overnight Thursday.
Such cold weather can have a negative impact on those with existing health problems, and parents are reminded to make sure their children are wearing warm layers to combat the cold.