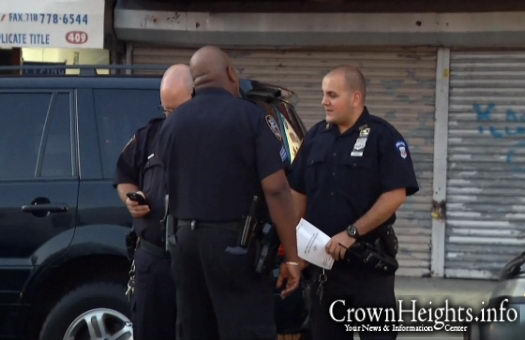 Acting Brooklyn District Attorney Eric Gonzalez today announced that 2017 will end as the safest year in Brooklyn's recorded history, with the fewest number of homicides, shootings and shooting victims since record-keeping began. Crown Heights saw a particularly noteworthy 40% reduction in homicides.
Building on this trend, the DA's Office is set to announce a reform-driven agenda after the new year that will maintain a focus on driving down violent crime while finding new opportunities for diversion, transparency and efficiency.
Only 110 murders were recorded in Brooklyn in 2017 (nine of which were reclassified homicides from previous years, meaning the actual count of homicide deaths that took place this year was 101). That figure is down 18 murders (14.1%) compared to last year, which had the third-fewest homicides ever recorded and it eclipses the previous record low of 2014, when 122 murders were recorded.
The reductions in shootings and shooting victims, coming on the heels of approximately 13% drops in 2016, are even more astounding. There were 118 fewer shooting incidents compared to the same period in 2016 (a total of 287, down 29%) and 149 fewer shooting victims (a total of 341, down 30.4%).
While decreases in murders and shootings took place in most Brooklyn neighborhoods, certain precincts experienced particularly noteworthy declines. The number of homicides in East New York dropped from 23 to 11 (down 52.2%) with a 35.7% decrease in shootings, and in Crown Heights, murders were cut by 40%, from 10 to 6, with a 57% nosedive in shootings. In Brownsville, homicides were down 35.7% and shootings were down 32.6%.
In addition, the Total Index Crime in Brooklyn (representing the seven major felony crimes) was down 5% in 2017 compared to last year, with decreases in all categories except for reported rapes (19 additional incidents or a 4.3% increase). The number of arrests in the borough is down by over 7,200 (an 8.4% drop) for a total of less than 80,000.
Acting District Attorney Gonzalez said, "The historic declines in crime that we are experiencing in Brooklyn can be described as nothing short of a miracle. But they were not achieved by chance – they are a testament to the dedicated work and smart-on-crime strategies of the NYPD, my prosecutors and our other partners in law enforcement and in the community. Next year, I pledge to continue the focus on enhancing safety while putting forth an ambitious reform agenda that will identify new opportunities for diversion, reduce reliance on incarceration and promote a fair system of justice that strengthens communities' trust and engagement."