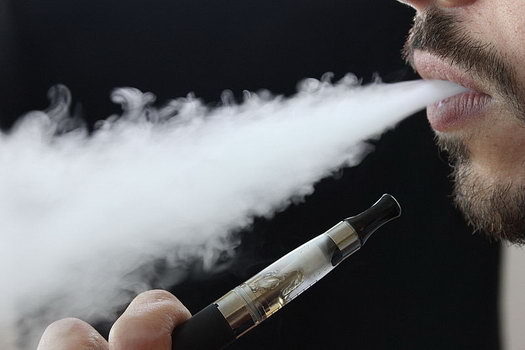 New York State has added electronic cigarettes to its indoor smoking ban, making it illegal to use the devices in workplaces, including bars and restaurants.
"These products are marketed as a healthier alternative to cigarettes, but the reality is they also carry long-term risks to the health of users and those around them," Gov. Andrew Cuomo said after signing the bill on Monday. "This measure closes another dangerous loophole in the law, creating a stronger, healthier New York for all."
The new law goes into effect in 30 days.
"E-cigarettes are proving to be just another tool reeling [young people] into a dangerous and often lifetime of addiction to nicotine," said Jeff Seyler, executive vice president of the American Lung Association's northeast region, which lobbied for the ban. The new law also has the backing of the American Cancer Society.
Thomas Kiklas, co-founder of the Tobacco Vapor Electronic Cigarette Association, said he believes bans like New York's may someday be rolled back once the public learns more about the devices. He said he has spoken to physicians who encourage smokers to switch to the products to reduce their risk of illness. "At some point consumers will realize how valuable this is," he said.