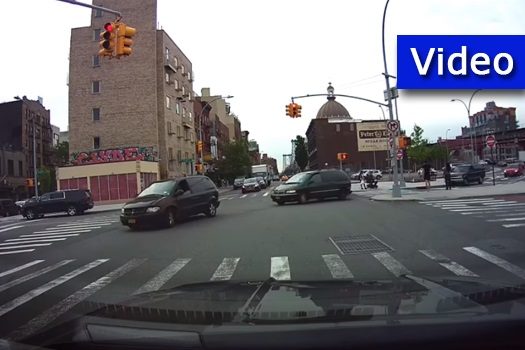 from Yeshiva World News:
The video below speaks for itself.
A Chasidic man driving in the Williamsburg section of Brooklyn was issued a ticket for going through a red light on Tuesday. The only problem is – the vehicle thankfully had a dashcam which proves that no red light was passed.
The police officer from the NYPD's 90 Precinct stopped the vehicle and begins by asking the driver if he is in a rush. The driver asks the officer why he was stopped to which the officer replies "if you had to take a guess, take a guess". The driver says he has no idea why. The officer responds by saying "how long have you been driving", and then tells the driver that he blew past a red light. The stunned driver then says I went through a red light? I can check it on my camera. The officer quickly snaps back "what does a camera have to do with anything?" The officer then proceeded to write the innocent driver a summons.
Dashcams are inexpensive and drivers should have them installed to prevent incidents like this as well as in case of motor vehicle accidents.