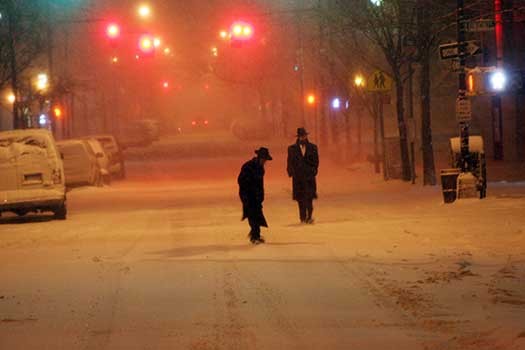 Illustration Photo.
The much-hyped blizzard of the winter of 2017 didn't pan out, having passed through New York City dropping a mere 2-4 inch dusting of snow, with a trail of freezing rain in its aftermath.
The blizzard warning has been lifted as of 8:00am Tuesday, and replaced with a winter weather advisory for snow and sleet that will be in effect until 8:00pm.
A wind advisory is also in effect until 6:00pm Tuesday. Winds from the northeast will be about 23 to 35 mph, with gusts of up to 50 mph, according to the National Weather Service.