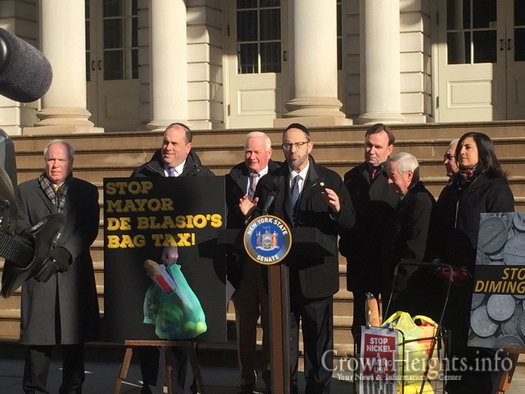 from the NY Daily News:
The GOP-controlled State Senate moved Tuesday to block the city from imposing a 5-cent fee on plastic and paper shopping bags. Senators voted 42-18 in favor of a measure sponsored by Sen. Simcha Felder (D-Brooklyn) that prohibits the city from charging taxes or fees on any carry-out merchandise bags.
The measure now heads to the Democrat-controlled Assembly, where it faces an uncertain fate.
"Mayor de Blasio's bag tax would place an undue financial burden on low- and middle-income New Yorkers who already struggle to pay their bills," Felder said.