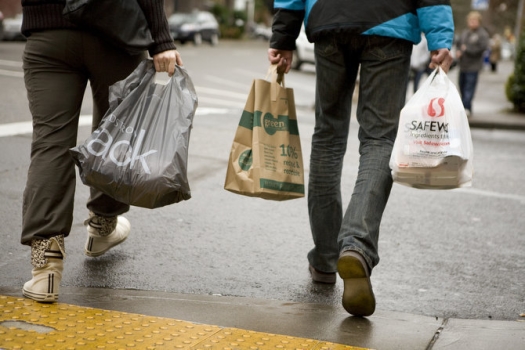 You'll soon be charged for every plastic bag you use at the grocery store: the New York City Council has approved a mandatory five-cent fee on all plastic shopping bags, and Mayor Bill de Blasio has pledged to sign the initiative into law.
Supporters of the law said it's all about making New York cleaner and protecting the environment, while critics point to the safety risks associated with contaminated reusable bags, and say that the fee will amount to a new burden on a heavily-taxed population.
There are exemptions in the law, including bags for medications at pharmacies, bags for prepared foods from restaurants and items purchased with food stamps. Stores that don't comply can be fined up to $500.