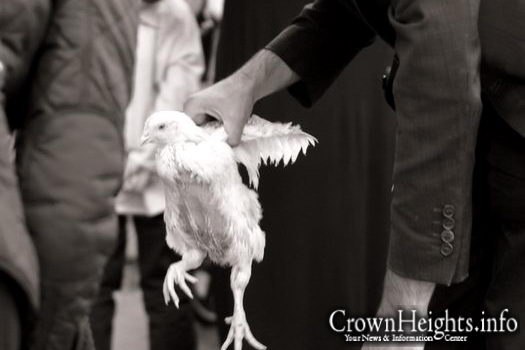 Group Files Lawsuit to Force End to Kapparos
An animal-rights group has filed a lawsuit against New York City and several Jewish institutions, including the central Yeshivas Tomchei Temimim and the NCFJE, in a bid to force them to crack down on the practice of Kapparos by Orthodox Jews on Erev Yom Kippur.
From the NY Post:
The Alliance to End Chickens as Kaporas has filed suit against the city, the Health Department and several rabbis, seeking enforcement and fines to end the ritual.
The lawsuit charges that makeshift slaughterhouses used by observers are a "nuisance" and a "public-health risk."
Last year, feathers flew in Brooklyn when an animal-rights zealot tried to bust up the ritual by stealing a coop full of chickens.
Click here to view a copy of the lawsuit.