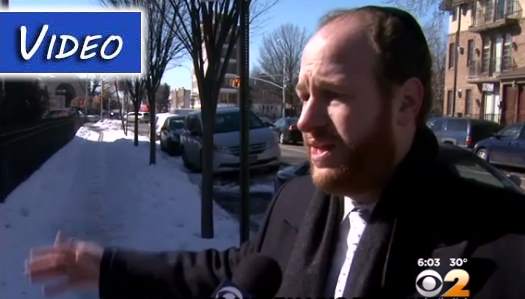 New York City Councilman David Greenfield (D-Borough Park) is proposing a new law regarding snow removal for commercial and residential properties to protect pedestrians from accidents related to unshoveled sidewalks.
In a press release published Tuesday, Councilman Greenfield proposes using the city's public employees to shovel the walkways, then bill the property owner $250 or more for the removal depending on the size of the property needing to be cleared.
If a property owner fails to clear the sidewalk within four hours after a snowstorm, the current fines start at $100, however the sidewalks typically remain unshoveled even after tickets are issued, causing a safety hazard to pedestrians.
Councilman Greenfield hopes his new proposal helps to meet the goal of actually clearing the sidewalks.
Currently, the city has a group of temporary laborers it uses for snow removal during major storms. Councilman Greenfield intends to expand this program with his new law.
"It's vital that all residents can get around safely, especially in a community like ours with so many families and seniors. This winter has made it clear that the current law does not provide enough motivation for many property owners to do the right thing. My law would increase the fine against those who flout this important responsibility, while also achieving the goal of making sure that every inch of sidewalk in New York City is safe and passable," said Councilman Greenfield.