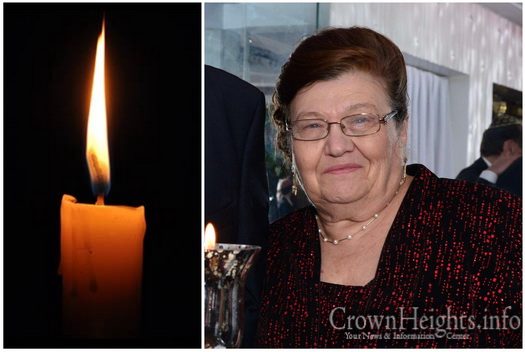 With great sadness we report the passing of Mrs. Lina Tovshteyn OBM at the age of 78 from complications of COVID19. Her sons, Chaim and Eli, just stood up from Shiva today for their father Motl. Both contracted COVID at the same time.
She is also survived by 9 grandchildren.
Lina was well known and admired in Crown Heights for her hospitality she provided to Russian speaking bochrim and Shluchim and the love she gave while working in Tannersville summer camp and babysitting jobs.
She was always happy with her simple lifestyle and kept saying that she emigrated from Soviet Union only for her sons future.
2:45 – Service near F.R.E.E (1383 President St)
3:00 – Passing by 770 Eastern Parkway
3:45 – Montefiore Cemetery (226-20 Francis Lewis Boulevard, Cambria Heights. Inside the cemetery: Benjamin Ave and North 7th Street)
Boruch Dayan Hoemes