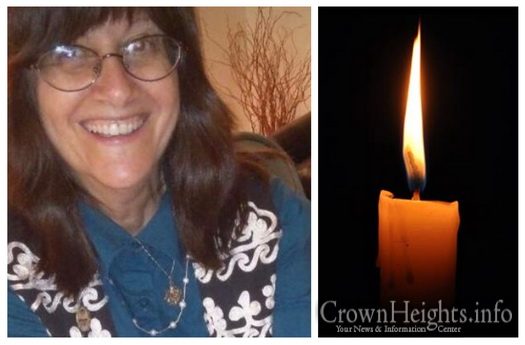 With great sadness we report the passing of Mrs. Orna Ben Tzvi OBM, a Crown Heights resident who taught thousands of women in Israel, New York and all over the world. She passed away on the first day of Chol Hamoed Sukkos, following a prolonged illness.
She was 65 years old.
Orna was born in Israel, and was a teacher to many in Israel and New York throughout the years.
Very well versed in Chassidus, she gave shiurim in 770 and taught many students in Israel and America.
She is survived by her brother Doron (California), and sister (Israel).
The Levaya will be passing by 770 at 1:00pm, and the kvurah will be at the Ohel at 2:00pm.
Boruch Dayan Hoemes