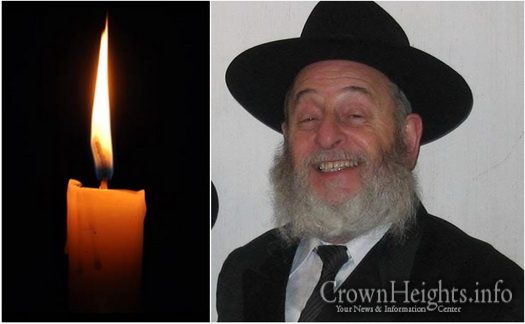 With great sadness we report the passing of R ' Eliyahu (UE) Vogel OBM, a baal chessed who lived in London, England, and later Eretz Yisroel. He passed away on Monday, the 2nd of Sivan, 5780.
He was 82 years old.
Born in Manchester, England in 1937, he moved to London after he was married. here, he had two grocery shops and a catering business, and was well known throughout the Stamford Hill Jewish community for his Chesed and assistance in many areas.
He was also one of the first volunteers of Hatzalah in London.
He was the Gabbai in Lubavitch House Shul in Stamford Hill for many years until the family moved to Eretz Yisrael in 1987.
In Eretz Yisrael he worked at Neve Yerushalayim for 22 years, and together with his wife Judy a"h, had an open home for many of the students to whom they became surrogate parents.
He is survived by his children, Rabbi Yisroel Noach Vogel (Postville, IA), Devorah Sufrin (Ilford, Essex, UK), Esther Chaiton (Johannesburg, South Africa), Sarah Rivka Zirkind (Crown Heights), N.Dina Levertov (Scottsdale, AZ), and Chana B. Vogel (Los Angeles, CA), as well as grandchildren and great-grandchildren.
He is also survived by his brother Rabbi Faivish Vogel, London, UK.
Condolence wishes can be sent to: Vogelfamilyshiva5780@gmail.com
Boruch Dayan Hoemes