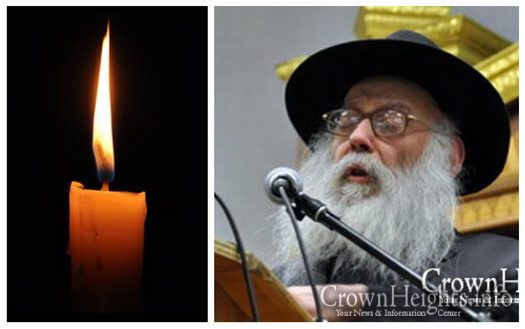 BDE: Rabbi Yehuda Leib Groner, 88, OBM
With great sadness we report the passing of Rabbi Yehuda Leib (Leibel) Groner OBM, one of the most famous secretaries of the Lubavitcher Rebbe. He passed away Tuesday night, the 14th of Nissan, 5780.
He was 88 years old.
Yehuda Leib ("Leibel") Groner  was born in 1931,and was best known for his role as the secretary of the Lubavitcher Rebbe for over 40 years.
Groner's connection to the Rebbe began at a very young age, when the Rebbe attended Leibel's Bar Mitzvah and spoke with him for 20 minutes. In 1949, The Rebbe asked Groner to join the team of Merkos, thus adding Groner to his Secretariat.
In 1984 The Rebbe referred to him as 'My General'. He was the sole Mazkir to be called by his first name,
He is survived by his wife Yehudis, and his children and grandchildren.
Boruch Dayan Hoemes