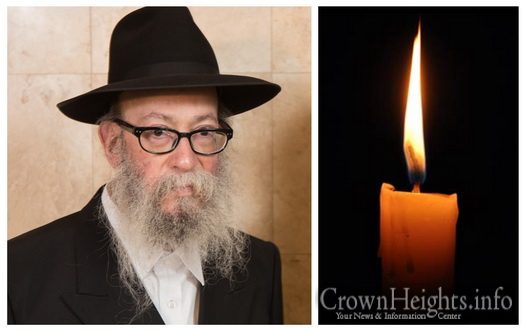 With great sadness we report the passing of Harav Asher Zelig Gottlieb OBM a long time Crown Heights residents. He passed away on Tuesday, the 6th of Nissan, 5780.
He was 71 years old.
He is survived by his wife Chana Rivka and children Rabbi Mendel Gottlieb (Montreal, Canda), Zelda Liberow (Colorado Springs, Colorado), Devory Gansburg (Crown Heights), Malky Schmukler (League City, Texas), Dina Sasonkin (Crown Heights), Brocha Rendler (Crown Heights), Raizy Margolin (Cleveland, OH), Sara Gottlieb (Crown Heights), and many grandchildren.
He was predeceased by his daughter Chaya Mushka OBM in 2009.
He is also survived by his brothers, Rabbi Yaakov Gottlieb (Crown Heights), Rabbi Naftali Gottlieb (Crown Heights), and Rabbi Betzalel Gottlieb (Oak Park, Michigan).
The family requests that Rabbi Naftali Gottlieb should not be informed of his brothers passing.
Boruch Dayan Hoemes