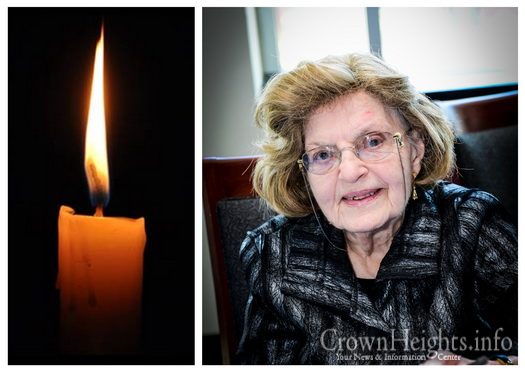 With great sadness we inform you of the passing of Rebbetzin Thelma Levy, OBM. A resident of Crown Heights Brooklyn, she passed away today the 22nd of Adar, 5780.
She was 95 years old.
She is survived by her son Rabbi Don Yoel Levy, her daughter Fruma Gartenhaus, grandchildren, great-grandchildren and great-great grandchildren.
She was predeceased by her husband Rabbi Berel Levy ע'ה and her son Rabbi Eliezer Yitzchak Levy ע'ה.
Boruch Dayan Hoemes