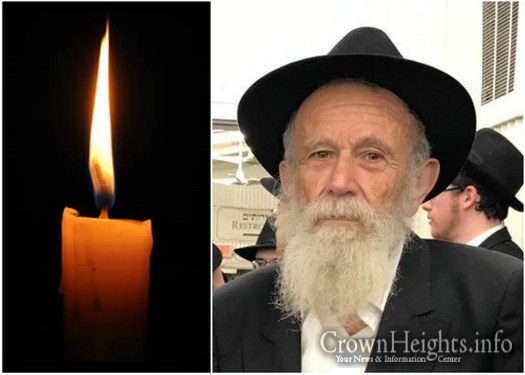 With great sadness we report the passing of Rabbi Meir (Hakohen) Lerer OBM, a Chossid and member of the Chabad community in Nachlas Har Chabad in Israel. He passed away on Wednesday, the 6th of Kislev, 5780.
He was 75 years old.
Rabbi Lerer, a distinguished chossid known as a big baal chesed, was also a well respected businessman. His company, the ironworks company "Signon," employed many fellow Jews throughout the years.
He is survived by his wife, Doba and children, Rabbi Binyomin Lerer (Beitar Illit, Israel), Rabbi Avremi Lerer (Ashkelon, Israel), Rabbi Yossi Lerer (Kiryat Malachi, Israel), Mrs. Chana Wilenkin (Ashkelon, Israel) and Rabbi Mendy Lerer (Ashkelon, Israel).
The levaya will take place today, Wednesday, leaving from his home in Kiryat Malachi at 9:00pm, to Shamgar Funeral home in Jerusalem.
Baruch Dayan Hoemes