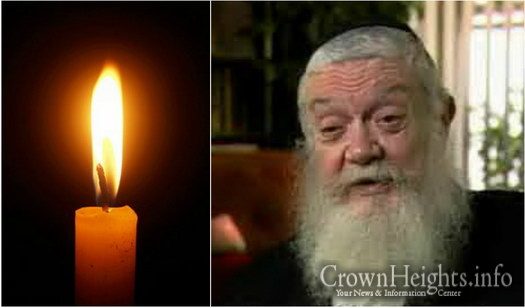 With great sadness we report the passing of Rabbi Menachem Mendel Baumgarten OBM, a Crown Heights resident. He was 92 years old.
Rabbi Mendel Baumgarten was a well known baal Chesed who was known for hosting many guests in his home. He was also known for davening at a Shul on Carrol St and Schenectady Ave named after him.
He was predeceased by his wife Mrs. Nechama Baumgarten.
He is survived by his children Rabbi Yossel Baumgarten (Johannesburg, South Africa), Mrs. Shterna Rodal (Los Angeles, California), Mrs. Breina Popack (Tzfas, Israel), Rabbi Leibel Baumgarten (Hamptons, NY), Rabbi Sholom Ber Baumgarten (Crown Heights), Rabbi Zalman Baumgarten (Crown Heights), Mrs. Chanale Posner (Plantation, Florida), Mrs. Tzirl Suede (Mexico), Rabbi Levi Baumgarten (Crown Heights), and many grandchildren and great-grandchildren.
The levaya will take place on Sunday, more information will be posted as it becomes available.
Baruch Dayan Hoemes.