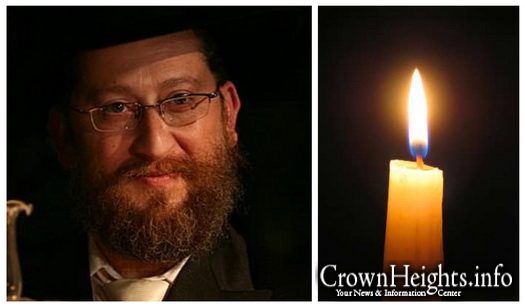 With great sadness and shock we report the sudden and untimely passing of R' Yitzchok Yirmiyahu (Itzik) Rabinowitz OBM, a Lubavitcher businessman from Jerusalem, Israel. He was 55 years old.
R' Itzik was on a business trip to Ohio when he began feeling unwell, and and tragically passed away. His body was discovered by hotel workers on Friday morning and fervent efforts by multiple organizations were made to expedite his transfer to Israel for burial.
He is survived by his wife Leah (nee Hartman), and their children Mrs. Bella Weiss (Monsey, NY), Rabbi Mendy Rabinowitz (Rishon, Israel), Chana, Arik, Zevi, and Miri.
He is also survived by his mother, Mrs. Shoshana Rabinowitz and his siblings Rabbi Shmuel Rabinowitz (Lakewood, NJ), Rabbi Dubi Rabinowitz (Crown Heights), and R' Yossi Rabinowitz (Kfar Chabad, Israel).
He is predeceased by his father, Reb Moshe Lipa Rabinowitz OBM, who passed away under tragic circumstances five years ago.
The Levaya will take place Sunday in Jerusalem Israel. Exact times to be announced.
Boruch Dayan Hoemes