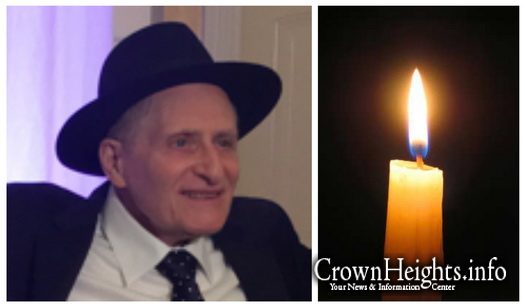 With sadness we inform of the passing of Dr. Joel Recht, a member of Anash in Monsey NY. He passed away after battling terrible illness surrounded by his loving family.
He is survived by his wife Regina Recht, and children: Shoshana Berger (Lakewood), Simcha Recht (Teaneck), Devorah Lieberman (Crown Heights), Yehoshua Recht (Chicago), Rifky Margaliot (Washington Heights), and many grandchildren.
He learned in the Fridike Rebbes Yeshiva in Bridgeport CT for 7 years, which his father was instrumental in founding.
His daughter Devorah Lieberman will be sitting Shiva Sunday through Tuesday at her parents home at 17 Parker Blvd. Monsey, NY, and Wednesday and Thursday at her home at 1575 Union Street, Brooklyn NY.
Shiva hours are 11am to 2pm, and 6pm to 9pm.
BDE Yechiel Michoel ben Menashe Tzvi