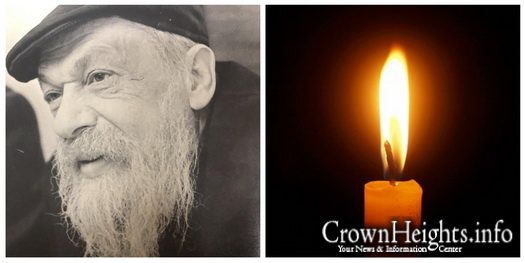 With great sadness and deep pain we inform you of the untimely passing of Rabbi Yaakov Rogatsky OBM, of Crown Heights. He was 71 years old.
Rabbi Yaakov Rogatsky was born in the former Soviet Union to a prestigious family. He emigrated to Israel where he got married, before settling in Crown Heights. A generous Baal Tzedaka, he was an active and original member, of FREE.
He is survived by his wife Fanya, and his children R' Eli Rogatsky, R' Mendel Rogatsky, R' Sholom Rogatsky, Mrs. Chanie Gordon, Mrs. Leah Golowinksi, Yossi Rogatsky, Zalman Rogatsky, R' Dovid Rogatsky, and Avremie Rogatsky.
Levaya will be 2:30pm Shomrei Hadas and 3pm leaving to pass 770.
Baruch Dayan Ha'emes