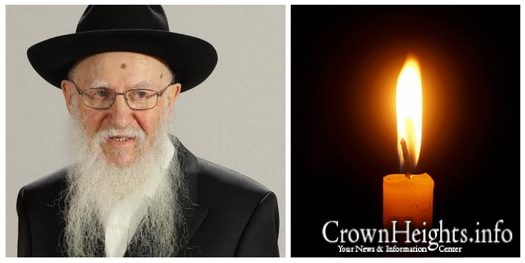 On Tuesday, Rabbi Mordechai Olidort, a veteran of Anash in Jerusalem, passed away.
Members of the Olidort family are sitting shiva in Ramat Shlomo, Jerusalem.
He left behind his wife and his children: Rabbi David Olidort of New York, Shlomo Olidort of Jerusalem, Rabbi Yossi Olidort, Rabbi Menahem Olidort of Kfar Chabad, and Mrs. Rachel Ofen of Jerusalem.
His sister, Yehudit Sirota is sitting Shiva in ch.