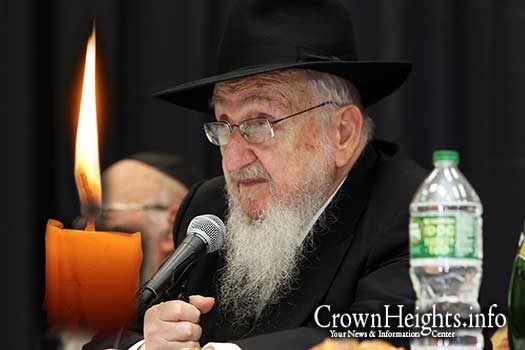 With sadness we inform you of the passing of Rabbi Shmuel Eliyahu Fogelman OBM, a noted educator who merited to have the Frierdiker Rebbe serve as sandek at his bris. He was 88 years old.
He was among the a group of young students sent by The Rebbe to Kfar Chabad following the terror attack in the Beit Sefer L'mlacha vocational school in Kfar Chabad, which claimed the lives of five students.
Rabbi Fogelman was a noted educator who served as the principal of Lubavitcehr Yeshiva on Crown Street for many years.
He is survived by his wife, Shaindel, and children Rochel Ascher, Malky Freund, Faygie Shagalow and Chaim Fogelman, grandchildren and great-granchildren.
The Levaya will take place today, Thursday, 12:00pm at Shomrei Hadas and passing by 770 at  around 12:30 pm.
Boruch Dayan Hoemes