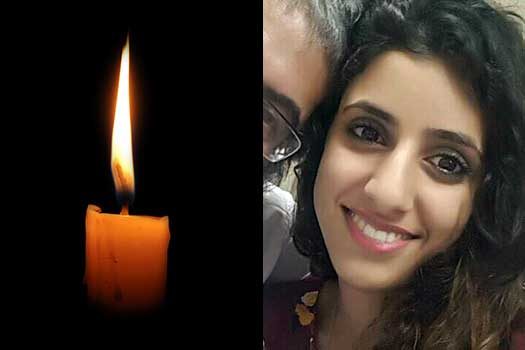 A terrible tragedy has occurred Monday in the central Israeli town of Kfar Chabad, when a 19-year-old girl studying in a local seminary was killed in a horrible accident.
The girl, who was identified as Naomi Mauda, OBM is from the city of Netanya, where her father serves as a Shliach. She was attending Beis Rivkah seminary in Kfar Chabad, and was returning from class when the incident occurred.
The tragedy is compounded by the fact that this young woman lost her mother at a young age. Her mother, Mrs. Revital Efrat Mauda, OBM, passed away in 2009 at the age of 35, after battling a terrible illness.
She is also predeceased by her sister Devorah Mauda, OBM, who was six years old at the time and was killed a terrible car crash that also claimed the life of her grandfather and aunt in 2003.
She is survived by her father, Rabbi Yair Mauda, and her five siblings: Shmuel, Chani, Shalom, Levi and Menucha.
May Hashem bring comfort to her family.
The Levaya will take place today, Tuesday, in Rosh HaAyin at 2:00pm local time.
Boruch Dayan Hoemes