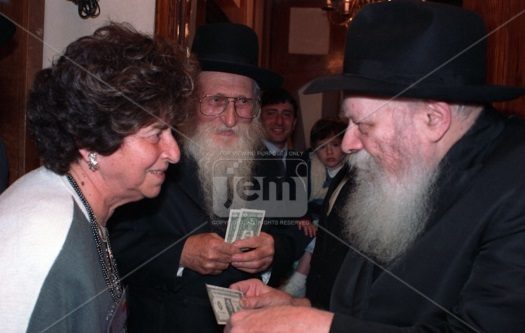 Boruch Dayan Hoemes: Mrs. Tzipora Heber, 90, OBM
With sadness we inform you of the passing of Mrs. Tzipora Heber, OBM, the matriarch of a large family of Chabad Chassidim and Shluchim. She was 90 years old.
Mrs. Heber served with her husband, Reb Yisroel Tzvi Heber, as Shluchim of the Rebbe (and as a Shochet) in Bucharest, Romania, for over 10 years, with great self-sacrifice.
She leaves behind children, grandchildren, great grandchildren and great-great-grandchildren, many of them Shluchim of the Rebbe.
She survived by her children: Reb Avrohom Alter Heber (Nachlas Har Chabad, Israel), Reb Shmuel Heber (Crown Heights), Mrs. Rachel Hendel (Tzfat, Israel), and Mrs. Bracha Tevardovitch (Kfar Chabad, Israel).
Her son, Rabbi Shmuel Heber, will be sitting Shiva in Crown Heights today from 2:00pm to 4:00pm, after which he will travel to Israel for the Levaya, Kvurah and the remainder of the Shiva.
Boruch Dayan Hoemes