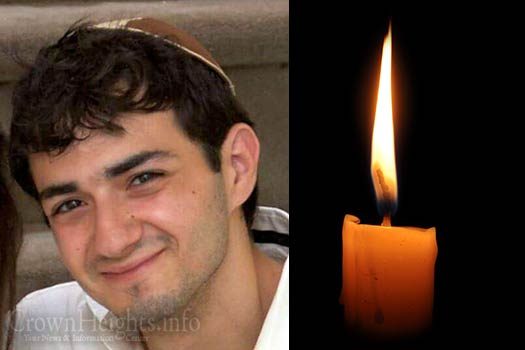 With deep sadness we regret to inform you of the untimely passing of Dovid Sholom Ciment OBM of Brooklyn, NY. He was 26 years old.
Our heartfelt condolences go out to his parents Mendel and Sury Ciment; his fiancé Esther Leah Kievman; his siblings Yossi and Sarah, Ari, Levi, Moishe, Mushky, Shaina, Meir, Rivkah, and Zalman; his grandparents Rabbi Chaim and Esther Ciment, Boston, MA and to all of his uncles, aunts, cousins, nieces and nephew.
Dovid was known by all for his warm smile, kind heart, sensitivity towards others, wit and intelligence. Dovid is loved and will be greatly missed by his family and friends.
The Levaya will take place tomorrow, Tuesday, passing by 770 at around 10:45am.
Shiva will be held at the Ciment home, 1399 Carroll St. from 11:00am – 9:00pm. Shachris will be at 9:30am and Mincha/Maariv b'zman.
Boruch Dayan Hoemes