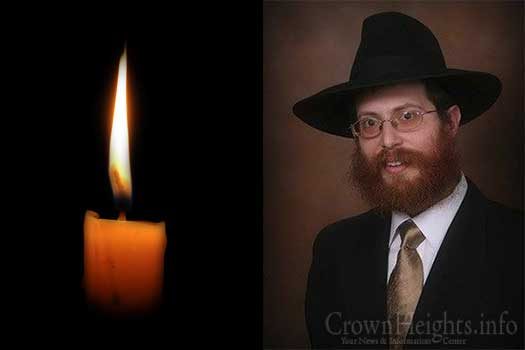 Boruch Dayan Hoemes: Rabbi Avremi Groner, 43, OBM
With great sadness and deep pain we inform you of the untimely passing of Rabbi Avrohom Yeshayohu Groner OBM, a much loved educator and rabbi in London, England. He was 43 years old.
Avremi was well known as a kind, sensitive and talented man who has dedicated the past 12 years to inspiring our youth with a love of Judaism through innovative and original programs that enabled everyone to be involved, to grow and develop a true love of life.
He also served as a Rabbi for a United Synagogue Shul in Sutton where he led his community with true dedication.
Recently it was discovered that he was suffering from a terrible illness and this morning came the news of his untimely passing.
He is survived by his wife Shternie and their five children.
He is also survived by his parents Rabbi Sholem Ber and Dina Groner in Johannesburg, South Africa.
The Levaya will take place today, Tuesday, at 5:00pm from his home 2 Davies Court, Saw Mill Way, (off Timberwharf Road), N15, then proceed to Lubavitch House 107-115 Stamford Hill, London N16 5RP.
Kevurah at the Adath Yisroel Cemetery, in Silver Street, Cheshunt, Herts EN7 5JE.
Boruch Dayan Hoemes