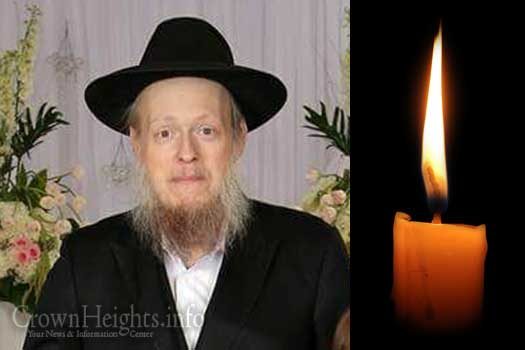 With great sadness we inform you of the untimely passing of Reb Nachman Yaakov Ziskind OBM, a father of four and resident of Crown Heights. He was 54 years old.
Reb Yankel passed away after serious medical complications at age 54.
He is survived by his wife Shoshana (nee Berman), and their children Rochel, 13, and 10 year-old triplets Devorah Leah, Menachem Mendel and Aaron Mordechai. He is also survived by his brother David, his sister Rivka Goldstein of Beachwood, Ohio and nieces and nephews.
Yankel was a devoted Tomim who learned in Lubavitch in Seattle and in Morristown. Although he attained several advanced degrees in various disciplines, he was a Yerai Shomayim, very quiet and humble, always caring for and helping others. He worked as an Actuary in Manhattan.
The Levaya will take place today, Tuesday and will be passing by 770 at around 2:00pm. Burial will be in the Old Montefiore cemetery.
Boruch Dayan Hoemes