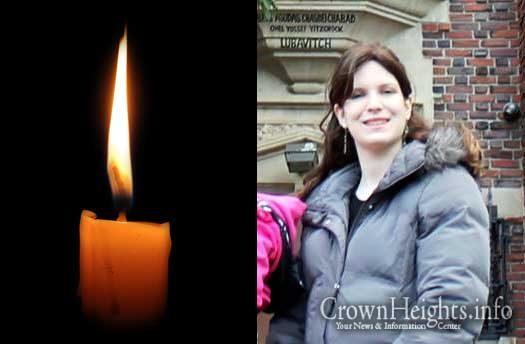 With great shock and sadness we inform you of the very untimely passing of Mrs. Chaya Mushka (nee Berkes) Stiefelmann OBM, a young Shlucha in Brazil. She was 28 years old.
She is the daughter of Rabbi Avraham Meir Berkes, the Chabad Rabbi of the local community and rabbi of the Shul in Rio de Janeiro, Brazil.
She is survived by her husband, a noted Chzzan and Chassidishe singer, Rabbi Avrohom Stiefelmann and their four children.
The couple lived in Sao Paulo, Brazil where they also served as Shluchim.
Calls to say urgent Tehillim were circulated as Shabbos ended and unfortunately the news of her passing came early Sunday morning.
The Levaya will take place at 12:30pm in Brazil.
Boruch Dayan Hoemes