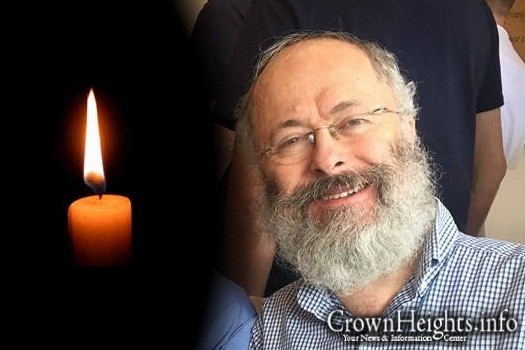 Boruch Dayan Hoemes: R' Yossi Gourarie, 58, OBM
With great sadness and pain we inform you of the untimely passing of R' Yossi Gourarie OBM, a longtime resident of Postville, Iowa and more recently Crown Heights. He was 58 years old.
After not feeling well earlier this year it was discovered that he was in the advanced stages of a terrible illness and this morning he passed away.
He is survived by his wife Chaya (nee Rubashkin) and their children, Rochel Leah Rubashkin (Crown Heights), Hindi Labkowski (Crown Heights), Moshe Gourarie (Miami, FL), Hirschel Gourarie (State College, PA), Chana, Sara Fayga, Bayla and Yirmiyahu.
He is also survived by his siblings, Esti Fogel (Ottawa, Canada), Michoel Gourarie (Sydney, Australia), Avremi Gourarie (Crown Heights), and Chana Labkowski (San Paulo, Brazil).
The Levaya will take place today, Monday at 2:00pm at Shomrei Hadas and passing by 770 at around 3:00pm.
The family will be sitting Shiva at 1395 President St.
Boruch Dayan Hoemes