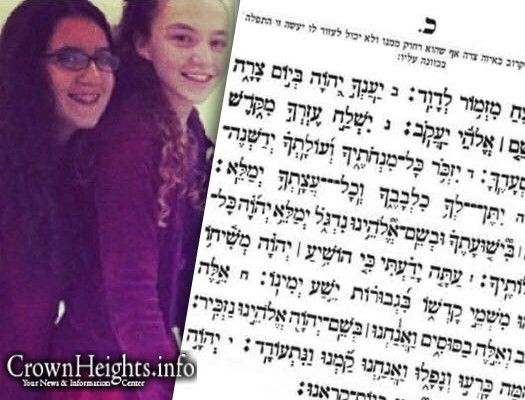 Two High School Girls go Missing in Orlando
Two 16-year-old girls, students of Lubavitch Educational Center in Miami, went missing today in Orlando, where they were enjoying a Shabbaton with their classmates. The two girls went out for a walk on Shabbos afternoon and still haven't returned. The public is asked to say Tehillim for them.
This Shabbaton, which takes place annually with the entire high school participating, was taking place in the Caribe Cove Resort by Wyndham in Orlando, Florida. The two girls, 16-year-old Brocha Katz and Rivka Moshe left for a walk at around 6:00pm and have yet to return.
Orlando police and the Sheriff's department are searching feverishly for the missing girls, utilizing everything at their disposal, including canine units and helicopters.
Sources told CrownHeights.info that members of the school's administration are en-route to the resort, along with Hatzalah volunteers and members of a Miami search and rescue squad.
The community is asked to say Tehilim for the immediate return in good health of Brocha Tefillah bas Yisraelis Rivka, and Rivka bas Tziporah. An effort to split up and recite the entire Tehillim was organized; click here to participate.
Update 8:15am:
Rabbi Mendy Levy, speaking to CrownHeights.info on behalf of Lubavitch Education Centers administration, said that as of this morning there was "really nothing to update, we really need everyone to [pray]."
"Throughout the night searches were underway utilizing helicopters with infra-red cameras to search the nearby woods, along with dozens of volunteers who searched and distributed hundreds of flyers to nearby homes, businesses and a nearby construction site.
"We need volunteers to come to Orlando and give us a hand with the search. We have members of Hatzolah, Chesed Shel Emes, and Miami Search and Rescue all on sight.
"We are now mobilizing to restart our search in daylight" he said. People who want to volunteer should contact Rabbi Mendy Levy at (305) 342-6665
Update 10:00am:
Reports of a possible sighting have been circulating. "It is very possibly them" said Rabbi Benji Korf, "but the police are having a very hard time reaching them, so please continue saying Tehillim"
This is a developing story and will be updated when more information becomes available.