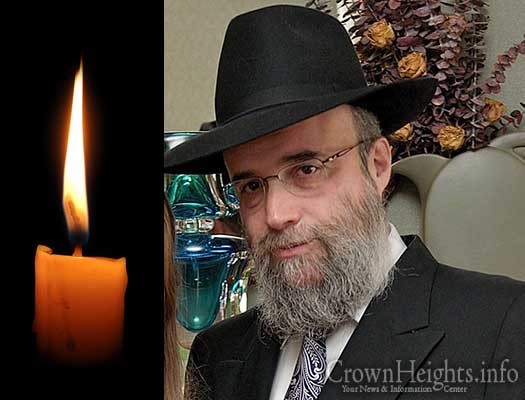 Boruch Dayan Hoemes: R' Chaim New, 53, OBM
With great sadness and pain we inform you of the very sudden and untimely passing of R' Chaim New OBM, a prominent member of the Lubavitch community of Melbourne, Australia, who passed away suddenly this morning while visiting New York. He was 53 years old.
His is survived by his wife Shainy New and their children Dovid New, Shimon New, Faygie, Rikki, Mushka, Meir and Kovi.
He is also survived by his parents Reb Mendel and Assia New (Melbourne, Australia) and siblings Mrs. Stera Gutnick (Melbourne, Australia), Rabbi Moshe New (Montreal, Canada), Rabbi Yossi New (Atlanta, GA), and Rabbi Ruvi New (Boca Raton, FL).
His father-in-law, Rabbi Bentzion Friedman OBM, a beloved Crown Heights educator and Lamdan, passed away two weeks ago on Friday, January 9th and the family had just recently completed Shiva.
The Levaya will take place Monday, Jan. 25, passing by 770 at around 11:00am on its way to the airport. Burial will take place in Melbourne, Australia.

Boruch Dayan Hoemes