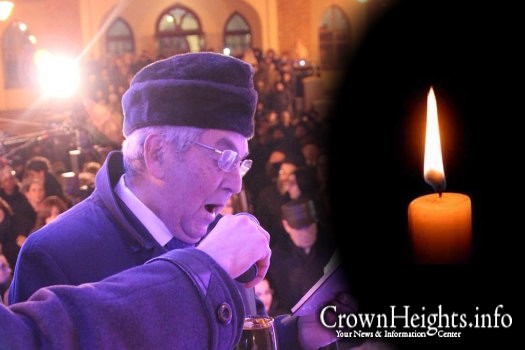 Boruch Dayan Hoemes: Nissin Moskovitz, 86, OBM
With sadness we inform you of the passing of Nissin Moskovitz, OBM, of Caracas, Venezuela, Father of Rabbi Moishe Moskovitz, the Chief Rabbi and Chabad emissary to Kharkov Ukraine. He was 86 years old.
Nissin was born in 1929 in the city of Chust (at the time part of Czechoslovakia, today in western Ukraine), which was home to a large Hungarian Jewish community.
At the age of thirteen, he became a Bar Mitzvah in the Auschwitz concentration camp.
After the war, he emigrated to Venezuela, where he was a founding member and pillar of the Jewish community in Caracas.
Following the political upheaval in Venezuela in recent years, he emigrated once again to Israel, settling in the town of Givat Shmuel.
He is survived by his wife, Ada, and children: Edith Kleiner (Miami, FL) Syma Farache (Caracas, Venezuela) Rabbi Moishe Moskovitz (Kharkov, Ukraine) and Avi Moskovitz (Givat Shmuel, Israel).
Boruch Dayan Hoemes